Drinking Water Treatment for new Havant Thicket Reservoir
Water scarcity is on the rise in the UK, due to a combination of increasing demand from a growing population and environmental factors. This is particularly the case in the water-stressed South East, where Atkins are supporting two water companies (Portsmouth Water and Southern Water) in designing the first new raw water reservoir in the South East since the 1970s.
To protect the environmentally important chalk stream habitats in the Rivers Test and Itchen, the water companies are reducing the amount of water taken from them, so they needs to find a lot of new resources – such as the Bedhampton and Havant springs system. The goal of the reservoir is to capture excess water from the Bedhampton and Havant springs, which normally flows out to sea during winter, and store this in a reservoir to use in the summer.
The Havant Thicket reservoir would be able to hold about 8.7 billion litres of water when full and supply an average of 21 million litres of water each day. That's enough water to supply about 160,000 people during an average year from a more sustainable source.
However, with reservoir storage come new water treatment challenges.
Spring water is currently treated through an existing water treatment works which is designed to handle low solids and microbiological loads seen in the spring water. Storage in an open reservoir provides a wonderful amenity not only to human residents but also to the furred and winged occupants who will come to call the reservoir home. Natural effects such as nutrient inputs from the bird and animal population, algal blooms, and potential for thermal stratification of the reservoir, may all change the raw water quality currently received at the plant.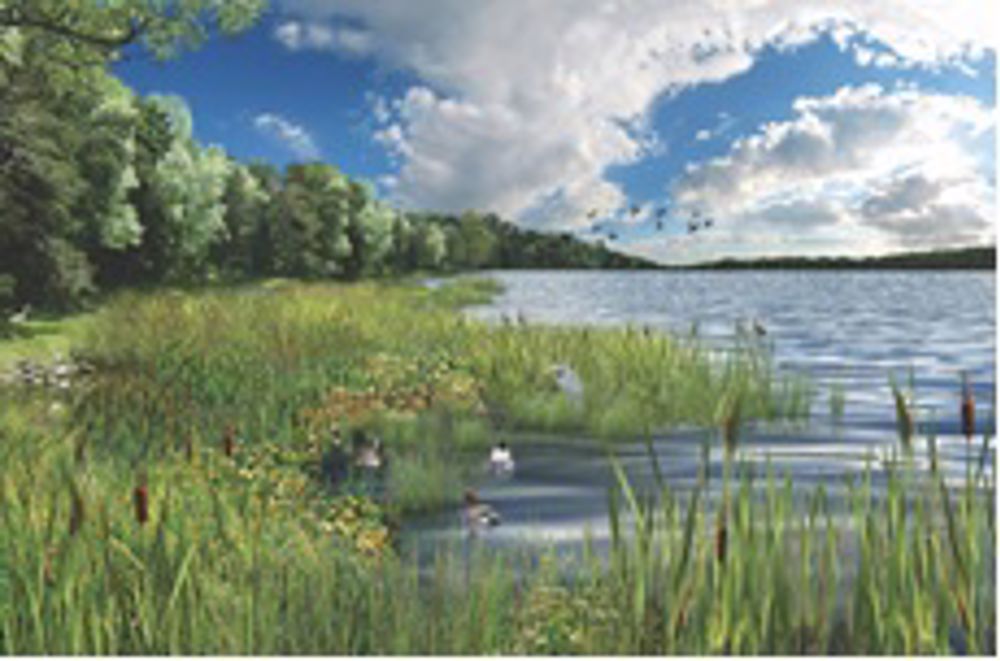 To ensure the drinking water produced remains wholesome, Atkins undertook a source-to-tap review of the water treatment process and designed a new treatment strategy to manage the new source risks.
The resulting design included sustainable preventative measures, such as reservoir mixing to reduce the risk of stratification and so reduce intensive chemical treatment downstream.
The team applied industry leading Quantitative Microbial Risk Assessment techniques to ensure the expected pathogen loads would be managed through a tailored multi-barrier disinfection system including Dissolved Air Flotation, Ultraviolet disinfection and chlorination.
The design was able to halve the size of new treatment assets by introduction of a source control philosophy to ensure the reservoir and spring waters remain separate, and so use only the treatment required by their respective risk profiles. This avoids the cost and carbon impacts of over-treatment of the spring water, particularly important due to the expected intermittent use of the reservoir in times of drought.
Through innovative design by chemical engineers and a host of other professionals, the Havant Thicket reservoir will protect the environment while providing sustainable access to wholesome drinking water for years to come.
Take a virtual tour of the new reservoir here: