Chemical Engineering and bulk transport by rail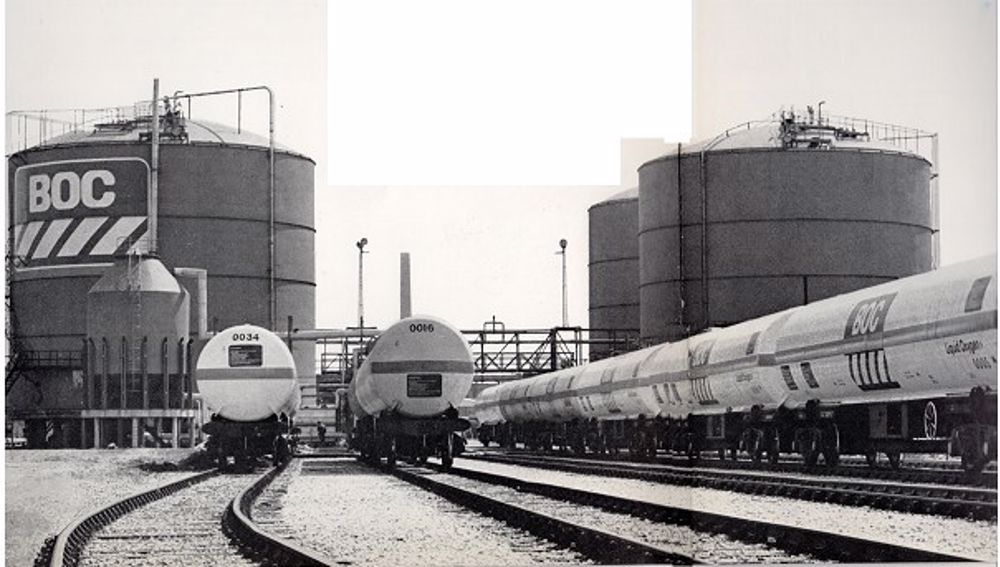 Many liquids from oil to cryogenic gases are carried by rail. This offers a very safe controlled method of transporting very large quantities of product.  
BOC introduced a fleet of rail tankers in 1970 
The filling facilities were similar to those of road but with much larger capacity and the vacuum insulated vessels and associated pipework resemble road tankers but on a much larger scale. The pipework and valves were housed beneath the centre of the wagon between the bogies. Filling and discharge facilities are designed for rapid transfer to maximise use of the train.  
Routine maintenance of the wagons and equipment are an important activity, the rail part being carried out by rail engineering specialists and the vessels and pipework a chemical engineering related task.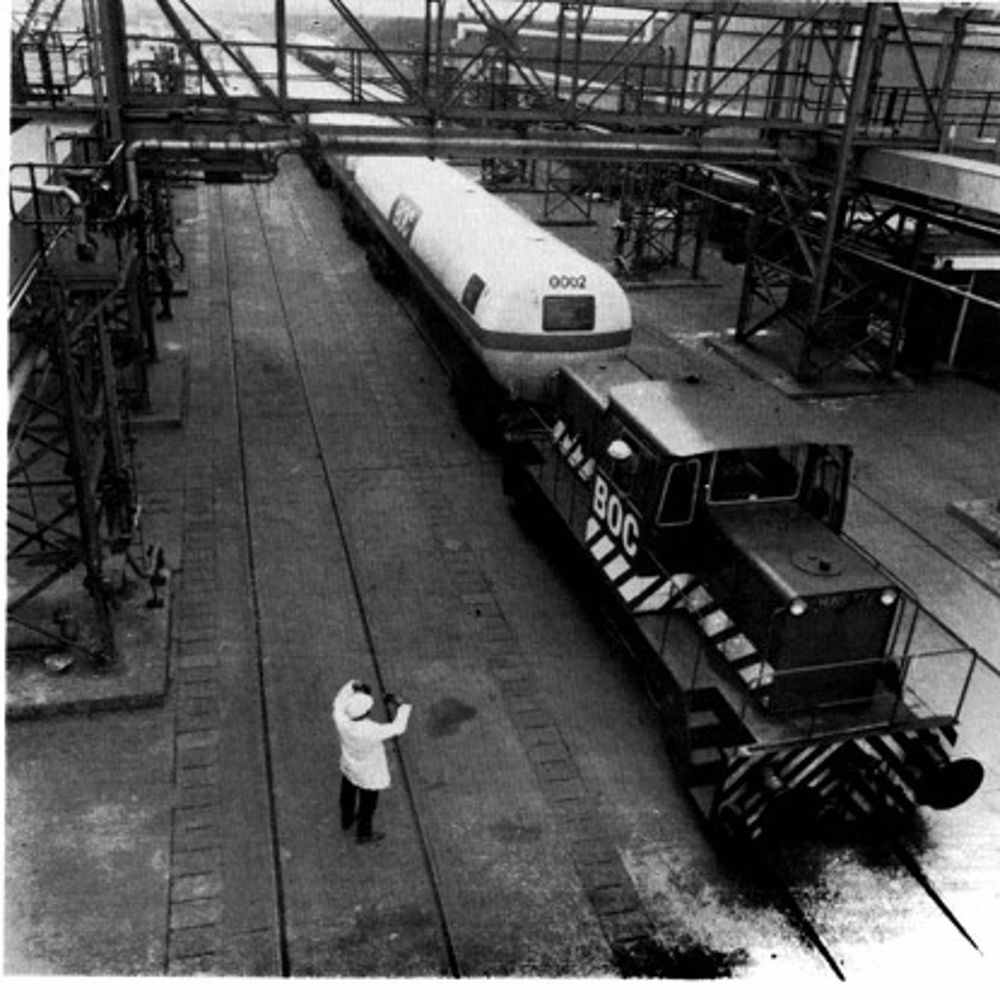 Though trains carrying over 500 tons have been used as a regular mainline service from production site to large depots, smaller trains of one or two wagons have been used, for example, to supply liquid nitrogen for freezing of seasonal harvests.
Because of the control, the rail regulations and the disconnect from the public (compared with road transport) rail transport is more regular and less 'eventful' than road but I can recall special events.
When in about 1968 the transport of oxygen by rail was being planned, British Rail still used oil lamps. Big concern- what would happen in an incident involving oxygen leakage? Trials were carried out - no problem : the flame burned so quickly the wick could no longer supply the fuel and the flame was extinguished. An example of the small but important details considered where transport is involved.
While great care was taken to weigh each wagon, I remember one occasion when the BR man who came to check the full train before it was collected from our siding was not happy: he had looked at the springs on one of the wagon bogies and decided it looked overweight. The wagon was reweighed and he was right. Not vastly overloaded but an example of experience coming to the fore.
In these days of environmental awareness, transport by rail which can use renewable energy is very attractive but possibly the ultimate where safety is a concern is the carriage of highly radioactive material in specialised containers. This is an extreme case but an example of how chemical engineering, nuclear technology and transport meet to the benefit of all and an area of opportunity for the careers of young engineers.